Frequently Asked Questions (FAQ):
What is ARI? What is EDI?
ARI stands for Anti-Racism Initiative.
An ARI may take different forms depending on the group or institution that is supporting it. Anti-Racism Initiatives are geared to address how racism in particular impacts specific areas of concern. The UCLA Library began its ARI in 2020 and more information about this team can be found on the Read More: Anti-Racism Initiative.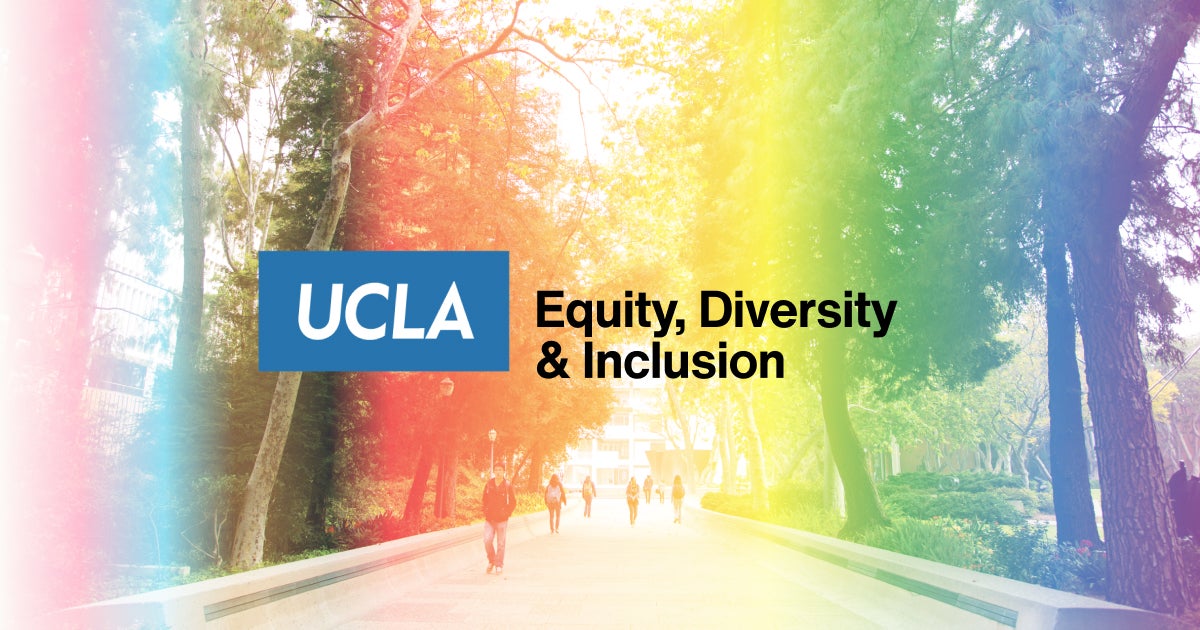 EDI stands for Equity, Diversity, and Inclusion (EDI).
EDI is also referred to as Diversity, Equity, and Inclusion (DEI). EDI is an umbrella term for the aim to address prejudice and discrimination across characteristics such as: race, gender, religion, sexual orientation, ethnicity, nationality, socioeconomic status, language, (dis)ability, age, religious commitment, etc.
What is the difference between EDI and ARI in the library?
UCLA Library has two groups:
EDI Committee
and
ARI Team
One addresses broad issues (EDI Committee) and the other is specific to anti-racism (ARI Team). 
The EDI Committee has existed, in its more recent era, since 2015. This committee drives projects impacting the broader scope of EDI issues. One such example is the Gender-Inclusive Language project which shared internal best-practice recommendations with library staff on inclusive communication.
The ARI is tied to the ARI Framework and is overseen by the Steering Team. More about ARI can be found here: About ARI
What other groups or committees are working on similar issues?
The UCLA Library and partners have several groups and projects working to address anti-racism issues:
UCLA Library EDI Committee: addressing EDI issues library-wide.
UCLA Film & Television Archive, Diversity and Equity Team: working to develop the language, tools and practices to apply more comprehensively the principles of diversity, equity and social justice to the work of the UCLA Film & Television Archive.
User Engagement, Anti-Racism Functional Team: leading local-level anti-racism projects within the User Engagement and Access Services working groups.
User Engagement, Anti-Racist Pedagogy Workshop Series: The Teaching & Learning Functional Team has put on an Anti-Racist Pedagogy Workshop Series in which facilitators and experts are invited to present on anti-racist pedagogy and practice in a series available to all library staff.
Library Special Collections, Center for Primary Research and Training (CFPRT) has begun two projects that: serve as an information gathering phase in part of a larger effort to enact antiracist descriptive practices across LSC and the Library, including finding aids, catalog records, and wayfinding tools (e.g. LibGuides).
What kind of support (in terms of funding and decision-making) does the ARI have from the library?
This initiative has been charged by and reports directly to the University Librarian (UL). Presently, the Steering Team submits funding requests and policy recommendations directly to the UL on an as-needed basis.